[LE-JUNEV] Bess Crossbody L1776 YELLOW
₩ $31.97 (₩36,457)
Approximate Price.
SKU
2097000286709244500000
Weight

0.48KG
Volume

2.58L
Product
Price: The prices of all products can be changed without notifications, and please be aware to this can't be the reasons for purchasing cancel and refund.
Sold Out: Sold out can be occurred due to store/enterprise's circumstances after placed order.
Free Gift: The free gift can't be distributed due to dispatch condition of each country and the early termination can be occurred due to circumstance of shop.
Customs Clearance
Clearance Fee: The duty or clearance fee can be occurred in the shipping country and the customer requires to pay the fee.
Customs Clearance: The pick up can be required due to customs clearance quarantine in accordance country.
● ABOUT THE PRODUCT
- LE-JUNEV Bess Crossbody L1776
- Made in Korea / Type-Crossbody Bag / Materials-Artificial Leather / Color-Yellow
- LE-JUNEV is a modern life-style brand that pursues "All for Bags, Bags for All"
- It is practical with a outside open pocket and the strap is removable.
● PRODUCT DESCRIPTION
- Precautions: If the bag is wet, wipe off the water with a dry towel. Do not expose under sunlight or fluorescent light for a long time, if possible, store it in dust bags or boxes. When cleaning the leather, brush off lightly and wipe it with a leather cleaner.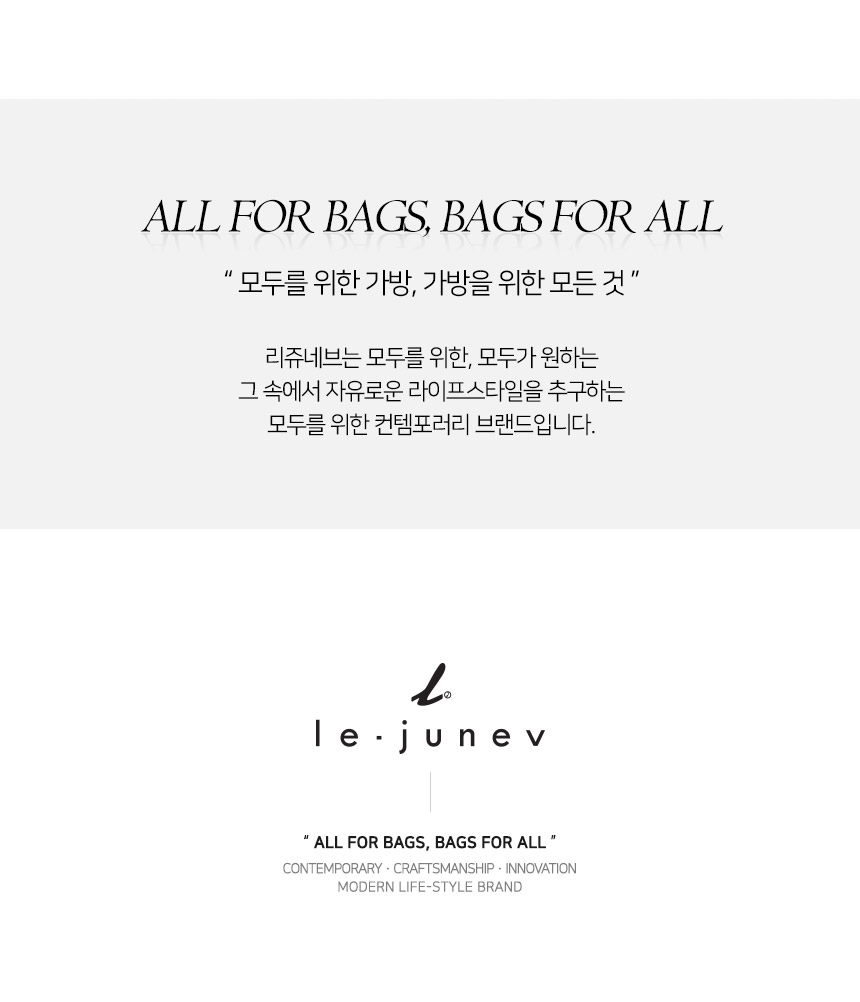 More Information

| | |
| --- | --- |
| Product Material | 합성피혁 |
| Color | 레드 |
| Standard for Quality Assurance | 관련 법 및 소비자 분쟁해결 규정에 따름 |
| Import | N |
| Director for A/S & Contact Number | 1899-1243 |
| Precaution | 모든 피혁은 가공시 염색을 하기에 수분(비, 땀, 체온 등)에 장시간 접촉 되어 마찰시 의류에 이염이 되며, 이는 피혁 제품의 특성으로 제품의 하자가 아니므로 각별히 주의 하십시오. 일반적 오염시 마른수건으로 제거하며, 착용 중의 마찰, 기름 때 등의 오염은 가죽 크리너로 제거됩니다. 비에 젖었을 경우 마른수건으로 수분을 제거한 후 통풍이 잘되는 그늘진 곳에 형태를 유지하며 말리고, 건조 후 가죽 전용크리너를 발라주어 보관하면 장기간 사용이 가능 합니다. 금속 부착물은 염분과 수분에 약하므로 사용 후 마른 헝겊으로 부드럽게 닦아 주십시오. |
| Type | 크로스백 |
| Size | 가로 : 22.5 cm 세로 : 16 cm 넓이 : 7 cm 숄더끈 길이 : 97-114 cm 총무게 : 480 g |
| Manufacturing Country | 한국 |
| Manufacturer | 주네브케이 |
You can write and edit product reviews in My SSG > My Product Review.